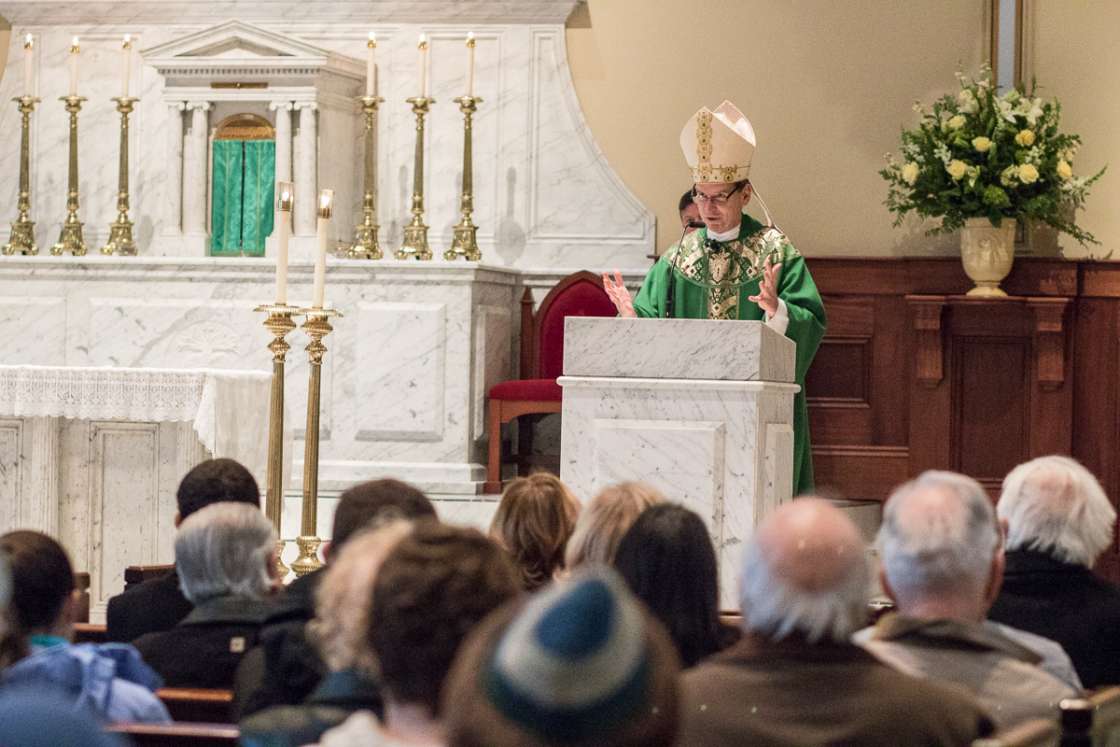 This morning at the 8:30am Mass, Bishop Michael Burbidge announced that our parish has been named a Basilica by the Vatican! This makes us the first basilica in Northern Virginia, the first in the Catholic Diocese of Arlington, and the 84th in the United States.
What is a Basilica?
The word Basilica comes from a Greek term meaning "Royal House," which was a public building in which royal business was transacted. The term was adopted by the Romans, and after Christianity became the principal religion of the Roman Empire, the word was applied to large and important churches. Today, it can refer to a particular architectural style, but in the case of the Basilica of St. Mary it denotes a church that has been given special designation by the Pope. The reasons for bestowing this designation include architectural beauty, historical significance, liturgical renown, or any combination of these attributes. A Basilica shares a special relationship with the Vatican and with the Holy Father. Due to this unique relationship between the Holy Father and the designated church, a Basilica celebrates certain liturgical days with particular care.
There are two types of Basilicas – Major and Minor. There are four Major Basilicas in the world (St. Peter's Basilica, St. John Lateran, St. Paul Outside the Walls, and St. Mary Major), and several thousand Minor Basilicas in various countries and nations.
Three physical signs to indicate that a church is a Minor Basilica.
The first is the presence of the conopaeum — a silk canopy designed with stripes of yellow and red, the traditional papal colors.
The second is the tintinnabulum, or bell. The tintinnabulum is mounted on a pole and carried during a procession, along with the conopaeum, at the head of the clergy on special occasions.
The third physical sign is the ability to display the papal symbol—crossed keys—on banners, furnishings, and the seal of the basilica.
Mailing address:
313 Duke St
Alexandria, VA 22314
Church address:
310 South Royal St
Alexandria, VA 22314