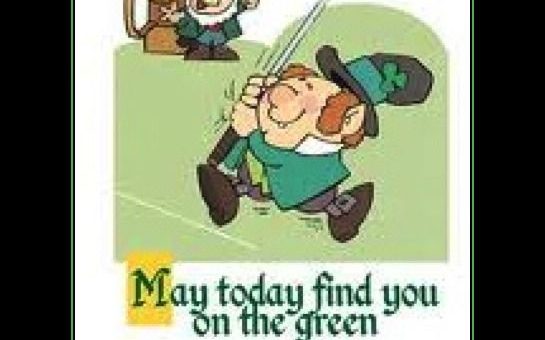 Delayed from early May, the tournament was played on September 28th at Meadows Farm Golf Course in Locust Grove. Seventy golfers registered to play and enjoyed 18 holes on a beautiful fall day of competition and camaraderie, followed by a fine steak dinner and raffle prizes. The first place foursome consisted of Al Sauter, John Creamer, Michael Paul and Ian Valentine with an impressive 47. Second place belonged to the foursome of Rev. John Ziegler, Edwin Hanson, Larry Miller and Chris Talty (51). Brothers from Virginia Divisions participated, including State Board President McCarthy.
The success of this event represented outstanding work by all involved. President McLaughlin praised Vice President Dennis O'Leary as the "person who made the golf tourney a success". We gratefully thank the twenty companies and individuals that sponsored holes and encourage everyone to patronize our commercial hole sponsors which are included on our website (www.aohfredericksburg.org).
The tourney and the amazing support for the Division's 12th Annual Trip for Two to Ireland raffle enabled the Division to fully fund all budgeted charitable donations for 2020.