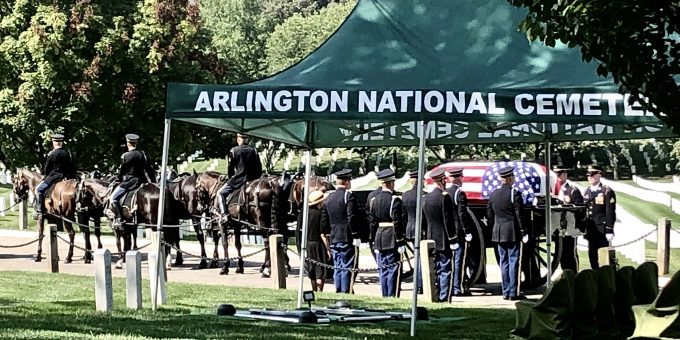 What an honor to attend the funeral today for Fr. Kevin Devine at ANC.
What a beautiful sunny day for a ceremony, and the same day as the burial for former Secretary of Defense, Donald Rumsfeld. He served twice under two different presidents, making him the youngest and then the oldest for that position.
It was a pleasure to meet the family, and to witness the burial of a great Hibernian, fellow veteran, and brother of Finbarr Devine of the NYPD.
Please see, save, and post the below photos. The boot photo signifies that the rider has fallen.
Thanks to John Hampson on getting the word out and having a great presence today, along with some brothers from Alexandria.  Thanks to Brendan Cooney for providing the photos.