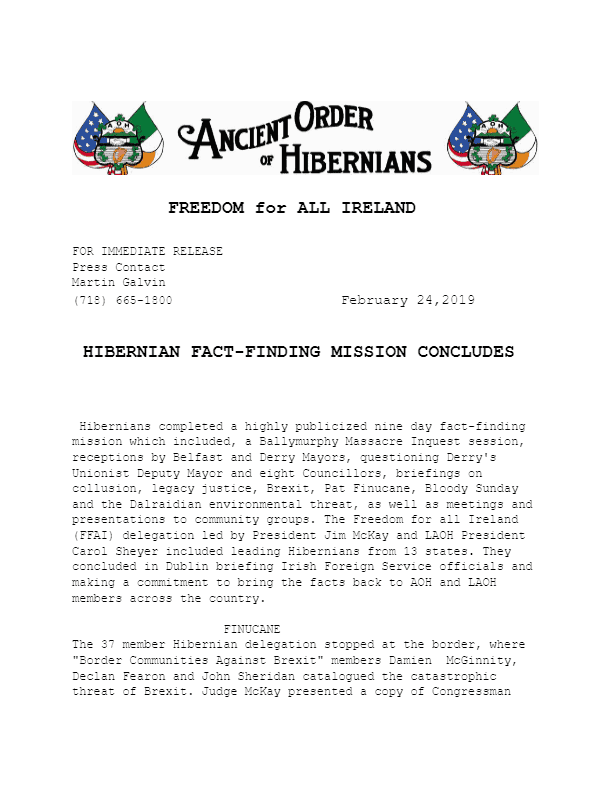 This report is a great read and very informative. I had the great opportunity to be on this years trip in Ireland. This was our third time going and each time it gets more and more involved.
Dr Ruan O'Donnell sends his regards to the AOH and LAOH in Virginia, Maryland and DC. Also, I had a nice conversation with Deputy Chief of Mission, Michael Lonergan (Irish Embassy) and he had mentioned of what a great time it was when they hosted us at the Carmel Quinn visit in November.
I hope you enjoy your St. Patrick's month.
Living Our Motto.

Jim
Jim McLaughlin
Ancient Order of Hibernians
Virginia Co-chair and
National Committee Member
Freedom for All Ireland
(571) 218-0181
jmclaughlin@shamrockva.com