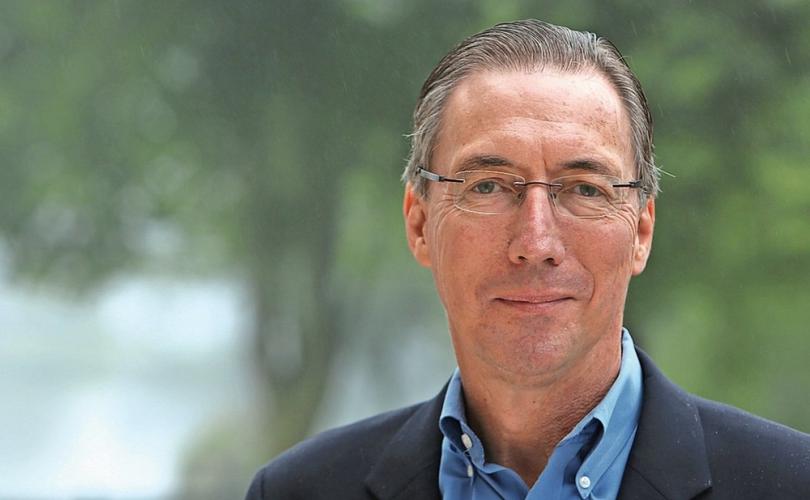 Catholic group boots Democrat New York senator from St. Patrick's Day fest over abortion vote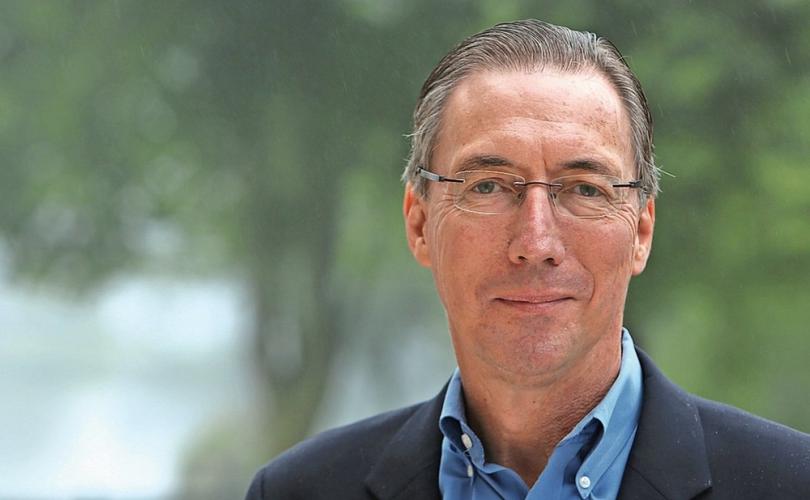 NEW YORK, March 8, 2019 (LifeSiteNews) – An Irish-American Catholic organization booted Democrat New York state Sen. James Gaughran from its ranks and disinvited him from participating in the group's St. Patrick's day festivities on account of him voting in favor of an extreme abortion law in January.
Monsignor Steven R. Camp, the Catholic chaplain of the Ancient Order of Hibernians' (AOH) John F. Kennedy Division 4 of Suffolk County, told Gaughran in a letter last month that his vote in favor of the state's recently passed Reproductive Health Act had caused "great dismay" among his fellow Irish Catholics.
"The membership is dismayed that a member of their order could vote for such a law," stated the letter as reported by Catholic News Agency. "This law violates all the principles the AOH has ascribed to since its founding, adherence to our Roman Catholic faith, and the security of the Irish race," wrote Monsignor Camp on behalf of the AOH divisional leadership and membership.
Msgr. Camp is the pastor of St. Patrick parish in Huntington on Long Island, New York. The parish is within the Diocese of Rockville Center.
According to the letter from Msgr. Camp, Gaughan was disinvited from the March 10 Huntington St. Patrick's Day Parade commemorating the Irish saint and has also been barred from the grand marshal's dinner dance. Participation in St. Patrick's Day festivities has long been a tradition among politicians, even those who support abortion such as New York City Mayor Bill DeBlasio (D), another Catholic.
The Reproductive Health Act was passed by the New York legislature in January to the cheers of the legislators. It was signed by Gov. Andrew Cuomo (D), a Catholic, despite entreaties from Catholic prelates and other pro-life activists. Anticipating a possible U.S. Supreme Court decision to overturn Roe v. Wade, New York law now permits abortion for nearly any reason until birth. Abortions are permitted "within 24 weeks from the commencement of pregnancy, or (when) there is an absence of fetal viability, or at any time when necessary to protect a patient's life or health." It also removes the abortion from the state criminal code, stripping safeguards and regulations on abortions. It also allows non-doctors to commit abortions.
In response to Msgr. Camp's letter, Gaughran asserted that AOH seeks to require elected officials "to perform their duties solely in conformance with the specific religious views held by its membership." He claimed that he was no longer an active member of the Catholic group.
Gaughran defended in his letter his vote on the abortion bill.
"I maintain my belief that a woman should have the right to make her own personal reproductive health care decisions," he wrote.
"To be honest, I do not see how any elected public official could faithfully uphold their fidelity to their Constitutional Oath while participating in an organization that requires specific votes based explicitly upon religious views or litmus test," he added.
Gaughran went on to accuse the group of hypocrisy, saying his views align with Pope Francis.
"In my case, it seems such selective requirements were arbitrarily applied. In recent years, other members of Ancient Order of Hibernians, some of whom while serving in public office, have spoken or voted in direct contradiction to the teachings and formal positions of the Catholic Church. Some differed on the matter of the death penalty, the threat of Climate Change, or President Trump's policy of separating young children from their parents at the border. While my views on these issues — and many others — align with those of Pope Francis, some members have vocally opposed the positions of His Holiness. Respectfully, I must ask: Will these members receive a letter similar to the one I did?"
Gaughran had made no secret of his support of the abortion bill. On the day it passed, he said, "January 22nd, 2019 marks the day that New York tells women and girls — you have the right to make health care decisions about your body."
Gov. Cuomo has engaged in a public debate with Catholic Church officials over his abortion stance. He has accused Cardinal Timothy Dolan of New York, President Donald Trump, and pro-life advocates of representing the "religious right" that is "spreading falsehoods about abortion laws to inflame their base." Dolan later wrote on his blog that the governor "continues his attempt to reduce the advocacy for the human rights of the pre-born infant to a 'Catholic issue.'" Cardinal Dolan called it "an insult to our allies of so many religions, or none at all."
The Ancient Order of Hibernians has its origins in the United States and Ireland and dates to the 1830s. Membership is limited to Catholic men born in Ireland or who claim Irish ancestry. Priests and seminarians of any ethnicity are welcome. The main principles of AOH are Friendship, Unity and Christian Charity, and its goals include peace and unity for Ireland, religious freedom, and "to protect and defend all life, born and unborn." The pro-life language was added to its constitution after the U.S. Supreme Court mandated legal abortion nationwide in the 1970s. The constitution also says that AOH works "in harmony with the doctrines and laws of the Roman Catholic Church."
*reprinted according to terms https://www.lifesitenews.com/news/catholic-group-boots-democrat-new-york-senator-from-st.-patricks-day-fest-over-abortion-vote